Rated

5

out of

5
 by
peacepocketmama
needs a binding
The content is excellent. A spiral binding will make the Study Guide user friendly.
July 29, 2016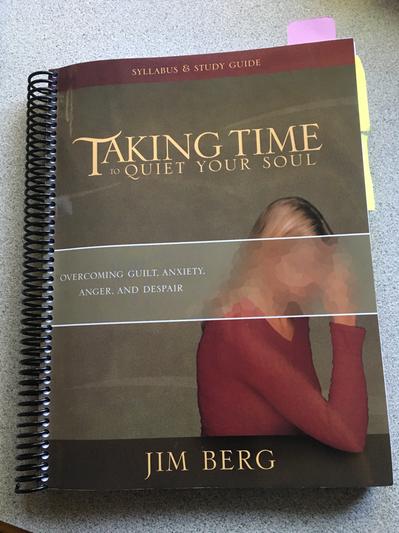 Rated

5

out of

5
 by
peacepocketmama
Spiral binding works best
I've just started this course but I found myself frustrated by the binding on the Study Guide. I took it to Office Max and for $3.50 (plus tax) they rebound it with a spiral binding. Much better. I'll post my comments on the course as I work my way through it. I'm looking forward to the Lord's work on my "blind spots"!
July 27, 2016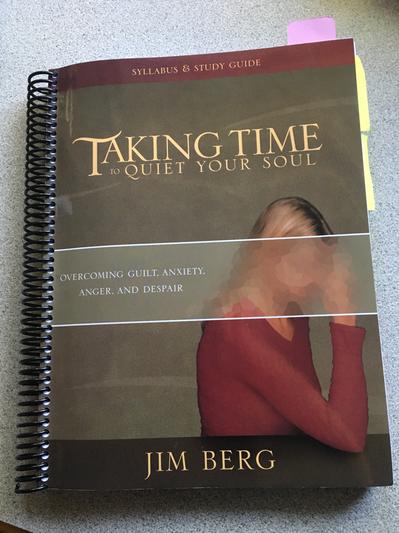 Rated

5

out of

5
 by
JohnLashuay
Great Study!!
I highly recommend this study. It has been a tremendous blessing to me in my own life and in the lives of those I counsel. Through this study Dr. Berg uses God's Word to renew the students mind and so as to rest in the stabilizing truths of God.
August 3, 2015
Rated

5

out of

5
 by
Miriam
We are using this for one of our SNAC classes.
I am one of the facilitators using this at my church for one of our SNAC classes. It is such a blessing to see how everyone in the class is learning truths about God that help us all deal Biblically with the pressures of life as we turn control over to our Saviour. I highly recommend this for individuals or classes.
February 17, 2015
Rated

5

out of

5
 by
TSAGer
Sound, biblical, helpful
The program is biblical - many verses and passages reviewed in detail. The program is sound - it invites to examine one's soul and directs the view to God. The program is helpful - it draws attention to the personal knowledge of God and to deficits in putting into practice what one believes
December 23, 2014
Rated

5

out of

5
 by
astudent
This book is worthy of study
I am slowly working my way through the book. I am enjoying it along with a MP3 I am listening to. If you are going to do this right it will take you time. it is not a quick sit down and read. to benefit from the study you will need to put time and effort into the study for yourself.
October 7, 2014
Rated

5

out of

5
 by
Maria
Maria
Probably the best study I have ever done. A great overall view of God's design to save us from our "miserable condition" that also offers the tools to use to get free from our sinful patterns. Have walked others through it and had the privilege of seeing God show up and completely heal and change the people. Will absolutely keep recommending this!!
May 27, 2014
Rated

5

out of

5
 by
Moeraki
Excellent book, when used with DVDs
Taking time to Quiet your Soul, used in conjunction with the Quieting a Noisy Soul DVD set is a God - given tool which offers real hope to hurting people. We have every confidence in commending this program, and are thankful to God for the help we, and others, have found in Him as we worked through this material.
February 13, 2013